Southeast Summaries militia Former USSR Military conflicts
I am ashamed of what I am Ukrainian
INFORMATION ANALYST OPINION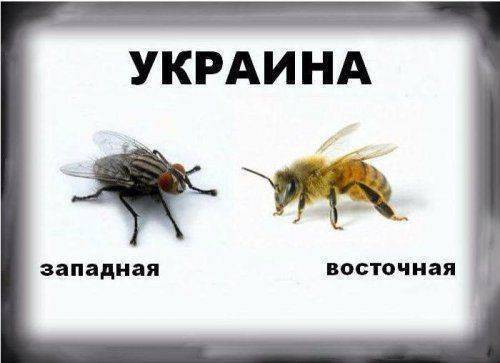 Source:
http://x-true.info/15603-mne-stydno-za-to-chto-ya-ukrainec.html
I am ashamed of what I am Ukrainian

I am a Ukrainian. I am 32 years. I - a family man. I have three degrees. Humanities degree with honors.Worked as a manager at a large and still successful industrial enterprise. 32 years - 32 live in Donbas. My city - the city of the miner and military glory! Leisure dedicate family, world cinema, reading the classics of world literature. And how beautiful Russian poetry: Tsvetaeva, Akhmatova, Ahmadulina, Vysotsky, Nekrasov, Esenin ... I am interested in the history of his native land, and even more - his perspective. Until recently, their future and the future of their region and identified I connected with Ukraine. Now - no! There is no desire to link their lives with more and more degrading wretched puppet state formation. Arguments?
1. This country will never protect my family and efficient army does not guarantee the peaceful sky my city.
2. This country has lost ineptly Crimea and shamefully betrayed the citizens of Ukraine in Crimea.
3. Dimensions grand corruption, all absorbing, ubiquitous and already irreversible.
4. Ukraine has a low-grade cultural heritage and "legacy" (mediocre writers, there are no decent literary classic and contemporary works, artists and composers tend to zero, poor film, everything is so meager and pathetic is that without tears do not you looked ...)
5 . Ukraine's achievements in the world of sports in the international arena are close to zero.
6. Anthem of Ukraine - poor, especially the word. Ukraine is not dead ... but in the blood and sometimes it stinks. How could approve the word to the Ukrainian anthem? You have to be survivors of the mind to create such. It would be better anthem was even without words!
7. There is no single Ukrainian nation, forming a solid, strong, friendly, at least a viable state. East and West of Ukraine frankly hate each other. The Centre wanted to spit on the regions and the periphery. Donbass sick of Ukraine and soon throw up. Transcarpathia dreams separation from Ukraine. Crimean dreams have already come true. Lvov and Lugansk farther apart than a pig on a hedgehog. Galicia and Donbass, Volyn and New Russia - antonyms. Every day advertised "unity" Ukraine is becoming increasingly frustrating.
8. All the presidents of Ukraine - scoundrels, to put it mildly. Would be better if they did not give birth mother. Perhaps many countries suffer from inadequate rulers. In Ukraine, the president and his entourage - selective, high-grade filth. The results of each of the Board can be reliably compared with the effects of the atomic bombing of Hiroshima and Nagasaki. And especially is happy newly-crowned president Maidan. Promise the world, in the spirit of his American friends, the leader of Ukraine carries a bomb which considerably watered city in eastern Ukraine.
9. The main law in this country, the constitution - an empty phrase and profanity for ordinary citizens and the subject of empowerment powers insatiable assholes. Nobody thought, why they are so eager to power? By the trough? All the "latter-day" maydanovskie muzzle constantly been in power. That, I'm sorry, suck, lick, helpfully bowing before the authorities in exchange for currency, and have now become patriots svidomye?Funny ...
10. Ukraine - protectorate vassal and other states, taxiing world politics.
11. Ukraine - commodity appendage of China.
12. Ukraine - the raw material, with a claim to the agricultural, an appendage of the European Union.
13. Ukraine - a political appendage of the United States.
14.Ukraine - Russian territorial appendage.
15. Especially loving Ukraine its citizens respect and honor the existence of the Great Patriotic national armed forces, contributing to the Nazis: UPA SS Division Galicia. The actions of these gangs are condemned by the Nuremberg International Military Tribunal and found guilty of crimes against humanity.
16. Ukraine ranks first in Europe: drug abuse, unemployment, child mortality, corruption, cancer, tuberculosis ...
17. Ukraine occupies the last place in Europe: standard of living, quality of care, the energy efficiency of the economy ...
18. In Ukraine completely corrupt all authorities, notably the courts, the police, the prosecutor's office. Take everything from the ordinary lace, to general - one question and a stone of stumbling is not the principle of "I do not take bribes, I for power offensively," but the actual issue price and size of the offering.
19. Thoroughly will drive corruption system of higher education.
20. The real monetary unit of Ukraine - not the national currency and the currency of the country, which Ukraine is a political appendage.
21. State of Ukraine performs no function to its citizens, except for one - and not skimping regularly collects citizens exorbitant taxes and levies, which further unaccountable and opaque spent God knows what. In Ukraine, the taxes collected from the citizens to later buy bullets and bombs for the execution of these same citizens. Donbass works, despite the hostilities, respectively deducted taxes. They go to Kiev. Kiev Donbass bombs. Well, Ukraine is one !?
22. In Ukraine, the genocide carried out: in 23 years of "independence" of Ukrainians was 8 million less (from 52 to 45 million.)
23. Ukrainian medicine successfully treats only diarrhea, heartburn, flat and several other diseases. Indians treated more.
24. Ukrainians pathologically can not or are not able to choose a decent power - all the time in power are moral monsters and villains, scoundrels and rogues, thieves and verbiage, representatives of homosexual people.