Court Overturns Ruling That Kept 'Fast and Furious' Documents Secret
President Barack Obama (Photo by BRENDAN SMIALOWSKI/AFP/Getty Images)
Unreleased documents related to a lawsuit over the Obama administration's failed "Fast and Furious" program, which attempted to track guns getting into the clutches of Mexican drug cartels, could be a step closer to becoming public.
The Hill reports
a federal appeals court on Friday overturned a lower court ruling that kept the documents from being made public.
While the judgement doesn't guarantee the eight documents will see the light of day, the appeals court ordered the case to be reviewed again.
The government watchdog Judicial Watch had requested the documents under the Freedom of Information Act, but the Obama administration refused to hand over 32 pages, citing a "court-imposed non-disclosure" rule.
"Fast and Furious," which operated from 2009 to 2011, allowed drug cartel straw purchasers to smuggle thousands of weapons across the border into Mexico in an effort to trace where they ended up.
But a number of the weapons ended up being used in major crimes on both sides of the border and some were linked to the murder of U.S. Border Patrol Agent Brian Terry in the Arizona border city of Nogales in December 2010.
OUTRAGE: Ringleader in Murder of Border Patrol Agent Brian Terry Gets Away with Slap on Wrist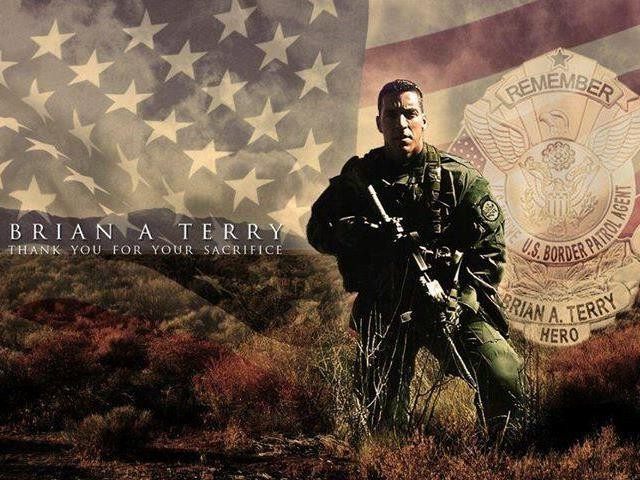 The ringleader of the rip crew that murdered U.S. Border Patrol Agent Brian Terry in 2010 received a slap on the wrist thanks to federal prosecutors in Arizona. The prosecutors asked that he only receive a 30 year prison sentence instead of a possible life term in prison or a possible death sentence.
Brian Terry, a member of an elite tactical unit, was killed on December 14, 2010, in a fierce firefight with a rip crew of gunmen who had been trying to rob Mexican drug traffickers. In the aftermath of the shootout authorities learned that some of the weapons used to kill Agent Terry were part of the infamous Fast and Furious operation. Under this operation the U.S. Bureau of Alcohol, Tobacco Firearms and Explosives (ATF) was allowing Mexican cartel members to purchase weapons in order to trace them to their source. Instead the agency lost thousands of weapons that fell into the hands of the Sinaloa Cartel.
Burboa was described as a recruiter who hired out rip crews to rob Mexican cartel smugglers and paid them once the robbery was done.
The sentence was taken with great insult by the National Border Patrol Council which is the union that represents border patrol agents.
"Sickening this happened at all, but just another slap in the face that it was announced on Brian Terry's Birthday," NBPC said in a statement. "Honor First Brian. Your government many not seek the justice that you deserve, but your brothers and sisters in green will always remember."
Brian Terry's brother, Kent Terry, has been outspoken on the role of Eric Holder, the Department of Justice and the ATF in Brian's death and the ongoing attempts to cover up information relating to this case and Fast and Furious. Responding to an inquiry from Breitbart Texas' Bob Price, Kent Terry said, "Bob, it saddens me that the DOJ would even make a plea deal with a man that wasn't even there that night. What information did he give..?"
"So now he will serve 27 years of a 30 year sentence, allowing for time already served, and we can't even get answers for why these guns where put there to begin with..sad!" the surviving brother said.
According to KVOA, "Burboa's 30 year sentence is in line with the sentence handed to Manuel Osorio-Arellanes, the man wounded during the firefight. Osorio-Arellanes faced life but was ultimately sentenced to 30 years in 2012. Jaime Avila, Jr., the Operation Fast and Furious gun buyer who purchased the two AK-47s found at the murder scene was also sentenced in 2012. He received a 57 month sentence."
Speaking on his brother's birthday in a Facebook post, Kent Terry said, "Happy 45th birthday to my Brother in Heaven. To those that don't know Brian, he's a Marine, law enforcement here in Michigan for Ecorse and Lincoln Park."
"But that wasn't good enough," Kent Terry continued, "so he joined the Border Patrol and then there tactical unit known as BORTAC. Brian lost his life in the line of duty by an Illegal alien armed with guns from the FAST&FURIOUS scandal by this government administration and ATF, etc.. Brian you are missed brother..your on my mind 24/7 always! Love you and miss ya B!! God bless a American Hero!"